Aug 24, 2016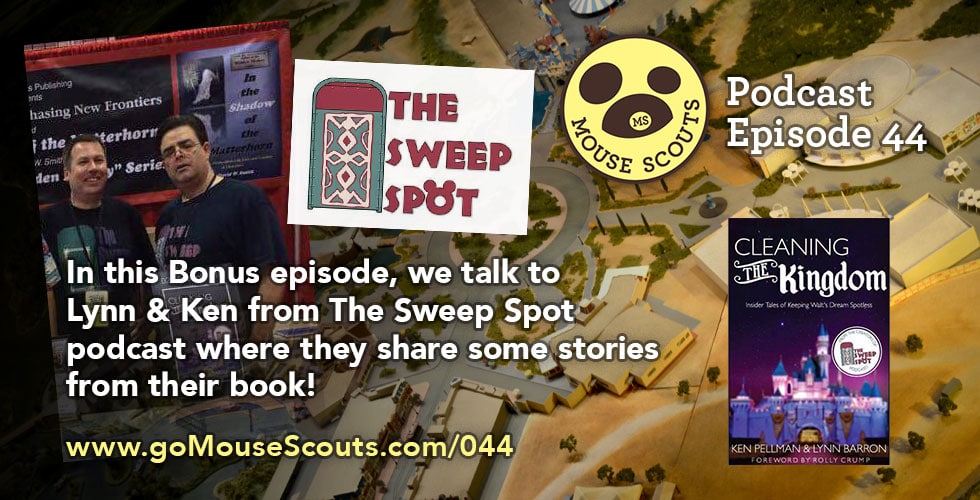 In this BONUS episode, Kris and Megan talk with Ken Pellman and Lynn Barron from The Sweep Spot podcast and they share some of their funnest stories from their book, Cleaning the Kingdom!
Lynn & Ken from The Sweep Spot Podcast
Here are some of the topics that pop up during our conversation:
• Radio antics! Communications between custodial cast members.
• An unsettling ghost story.
• The most ridiculous things they've seen guests do.
• Their favorite experiences working for Disneyland Custodial.
• What lessons they've taken from Disney that they still use today.
• Their favorite park tips.
• Their favorite bits of Disney inspiration.
Cleaning the Kingdom: Insider tales of Keeping Walt's Dream Spotless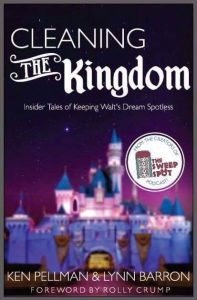 What is it like to be the eyes and ears of the institution known as The Happiest Place on Earth? How does it really feel to work day in and day out leading part of the world famous Disneyland Custodial team? Just how do they keep such a busy place so clean? Find the answers to these questions and more as secrets are revealed in this unauthorized, honest, and affectionate memoir from insiders who struggled to keep guests happy, tame wild new cast members, and keep the original Disneyland clean through a time of tremendous change, growth, and controversy for the Resort. You'll discover that cleaning up is just a part of the job as you experience heartwarming triumphs, heartbreaking tragedies, and hearty laughs along with the people who lived them.
Click Here to Pick up an Autographed Copy!
The Sweep Spot Podcast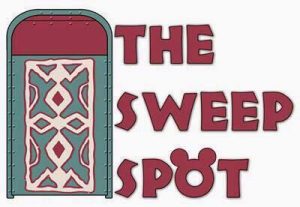 The Sweep Spot Show Notes | iTunes
Facebook Pages for Cleaning the Kingdom and The Sweep Spot
Get in Touch!
Email us at fun@gomousescouts.com, find us on Facebook, Twitter, and Instagram.
Subscribe in iTunes, Stitcher, and Google Play.
---
FREE Disneyland Scavenger Hunt!
We put together a FREE, fun (yet unofficial), Disneyland Scavenger Hunt for you to bring with you next time you go do Disneyland! Inside you'll find 17 questions to figure out, some easy, some challenging, which will take you through every land at Disneyland! Finally, they come together at the end to help you solve one final riddle.
Sign up for our email list and we'll email it right out to you! We'll also let you know when our book is released and keep you up to date on news, contests, and our latest podcast episodes.