Feb 17, 2017
Kit gives us his thoughts on Willy Wonka!
Go Mouse Scouts Giveaway!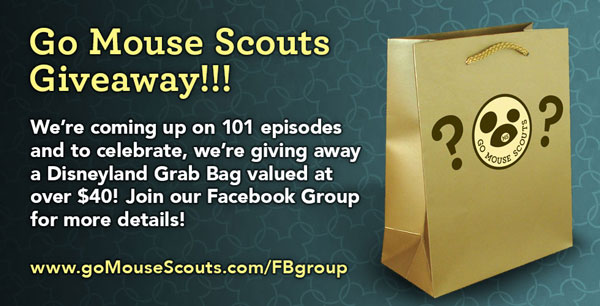 We're coming up on 101 episodes of Go Mouse Scouts and to celebrate we're giving away a Disneyland grab bag valued at over $40! This has a bunch of fun items that we've collected at Disneyland, and a couple of the items are Diamond...