Aug 2, 2016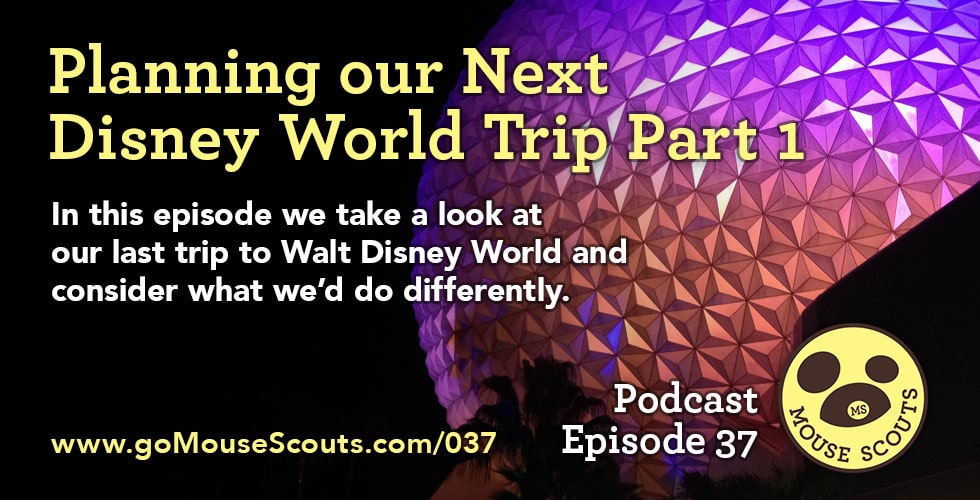 In the first episode of this two-part series, we take a look at our last trip to Walt Disney World and what we're looking to do differently.
Planning our Next WDW Trip-Part 1
Picking Parks/Lands
Must Dos
Fastpass Reservations
Get in Touch!
Email us at fun@gomousescouts.com, find us on Facebook, Twitter, and Instagram.
Subscribe in iTunes, Stitcher, and Google Play.